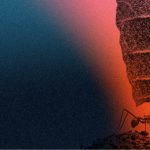 BUildinG tHe eNGiNe

for evolving fulfillment

We bring revolutionary ideas to life and have fun doing it. Attabotics builds a new ecosystem to replace the unreliable systems of today, propelling the industry into a new era defined by a smoother flow of goods and a reliable supply chain.

We are proud to have achieved a lot already, but we know that our journey has only just begun. Join our team and help design the engine for evolving commerce.
iNSpiRed by NatURe
We realized early on that there were different ways of approaching storage and fulfillment, inspired by nature's most efficient and complex systems: Ants. Leaf cutter ants build their colonies vertically in columns, with all columns connected and each storage chamber accessible from the top and the bottom. 
Inspired by ant colonies, we created a complete, fully 3D solution with storage and picking stations – The Studio – and shuttles that can access any bin without having to reshuffle the entire system. By allowing the shuttles to move freely in any direction – at the bottom and on top of The Studio – they can access any bin to pick exactly and only what they need. 
Our solution only needs 15% of the space required by conventional ASRS systems, enabling fulfillment spaces to do a lot more with a lot less. 
We are transforming fulfillment to meet the expectations of tomorrow's workers and customers, creating a flow of things that is fast, reliable, and sustainable. 
2016
Scott Gravelle founds Attabotics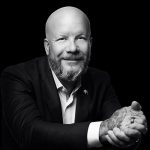 2017
First prototype is developed
2018
First customer pilot is deployed
2019
Partnership with Microsoft established
2020
$20M in-house manufacturing facility goes live
2021
AI/ML initiative launched
2022
Entrance into Asian & European markets
Environmental, Social & Governance (ESG)
We are committed to creating seamless and efficient global supply chains in harmony with people's needs and respect for nature's boundaries. By working closely with our stakeholders, we can foster sustainable and equitable business practices throughout our industry and in the communities where we operate.
Together, we can not only build bigger, but build smarter and better.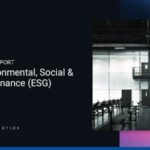 Leadership
Scott Gravelle
Founder & Chief Executive Officer
Richard Cheung
Chief Financial Officer
John Hickman
SVP, Manufacturing
Shawn Needham
SVP, Business Development
Stacy St. Marie
VP, People & Culture
Brad Simpson
VP, Corporate Development
Amy Walsh
VP of Legal and General Counsel
Julien Seret
VP, Product Management
Chris Capshaw
VP, Solution Design
Mark Dickinson
VP, Product Delivery & Client Operations
DoN'T JUST TaKe oUR WoRD FoR IT
Our solution has been deployed by major department stores and retailers across apparel, food & beverage, and home goods. Even more than that, we were selected by the United States Department of Defense (DoD), to install our state-of-the-art solution at the Marine Corps Logistics Command (MARCORLOGCOM) in Albany, Georgia.
Our journey and high-tech solutions have been covered by The Wall Street Journal, Time Magazine, CNBC, Business Insider, Tech Crunch, TEDx, and the National Retail Federation (NRF).
Attabotics is also proud to have raised more than $165M USD in capital from a range of financial actors such as Export Development Canada (EDC), Canadian pension plans and various US-based private equity and venture capital players.