JoiN

our journey

We bring revolutionary ideas to life and have fun doing so. Attabotics builds a new ecosystem to replace the unreliable systems of today, propelling the industry into a new era defined by a smoother flow of goods and a reliable supply chain.

We are proud to have achieved a lot already, but we know that our journey has only just begun. Join our team and help design the engine for evolving commerce.

Explore all jobs
Your unique abilities make us stronger
Attabotics is a workplace where you can feel safe to show up as your authentic self. We believe in the power of diversity and are dedicated to creating a diverse, equitable, and inclusive environment.
We ensure equal opportunity for all applicants and encourage people of all minorities, including Indigenous applicants, and those of any religion, sex, age, ability, sexual orientation, gender identity, or expression to apply.
Browse Openings
Harnessing the power of teamwork 
They key to our success is our people. We are a team of outside-the-box thinkers and those who continually challenge their own limits. The Attabotics culture is driven by creativity, partnerships, and collaboration to solve problems and make things happen.  
Integrity
Integral in our speech and action. When we commit to something we will follow-through, throughout all departments and all times.
Collaboration
Work collectively on all deliverables ensuring we communicate effectively and systemically across all departments.
Communication​
Speak the truth, using authentic facts and action-based information with the intention to continue the mission. When we are in doubt, we will ask.
Agility
Engage in facilitating the flow of information, action and methodology and negate the friction of situational decisions.  He/she/they who brings forth the best idea, wins.
Performance​
Check our ego at the door. The solution is paramount, the problem is secondary.​
What it's like to work here
Since day one, the Attabotics family has provided me with the environment and support required to take big strides in the early stages of my career.
Dane Veldboom, NPI Manufacturing Technologist
Attabotics is fast-paced, energetic, and exciting! Every day is a fun new challenge and learning opportunity.
Beth Mentie, System Test Specialist
Implementation of new, cloud technology lets me work with the future of IT instead of what's in the past.
Spencer Donnelly, IT Specialist
A few of my favorite things about working at Attabotics are the flawless onboarding process, supportive coworkers, diverse learning opportunities, and last but not least, a perfect work/life balance.
Gurleen Kaur, Electronics Quality Specialist
Attabotics provides an inclusive environment with like-minded people.
Jenny Wen, Sustaining Engineer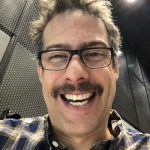 Attabotics is a fun, fast-paced and welcoming place to work. These are the three words I would use to describe the environment and atmosphere here.
Karl Mendes, Structure Development Lead
Who we are
Attabotics is headquartered in Calgary, Alberta, with over 300 employees from all over the world. Whether in person or remote, each person knows one place they can always call home. Through team bonding activities and company-wide challenges, we have created friendships that go beyond the office walls as we celebrate each other's personal successes and milestones.
Inspiration and growth do not develop around the clock – neither should you. Our flexible hours and remote work model allow our employees to create a work schedule that fits into their life, enabling them to do their best work.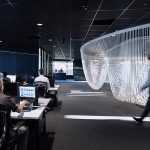 Frequently asked questions
Attabotics is always looking to hire passionate people. You can access all our open positions at our careers page: https://jobs.lever.co/attabotics/. Here you will be able to apply for the position that best fits your skills. Once filled out, your application is readily accessible to our recruiters.
If you are trying to get in contact with our careers department, please reach out to us at: careers@attabotics.com. For all other inquires please use the "Contact Us" feature on our website.
We get the importance of work life balance and how busy life can get. We try to incorporate a hybrid home/office working environment wherever appropriate.
YES! Research has proven that petting a dog can lower your cortisol levels, so we encourage you to bring your fur-baby with you!